Grinch & Olaf at Craft'd Yorkville ~ Saturday December 2nd ~ 11 AM - 2 PM
December 02, 2023 11:00 AM until December 02, 2023 02:00 PM
Reservations Required.
11 AM - 2 PM.
Call (630)318-0170 to hold your spot.
$19 Kids Package includes:
Photo with the Grinch & Olaf and fun crafts for the kids!
A Kids Meal with your choice of:
French Toast Sticks, Pancakes, Waffles, Chicken Tenders, Ham, or a Cheeseburger!
Served with Green Eggs, Tater Tots and a Soft Drink.
Call (630)318-0170 ASAP to book your child's spot!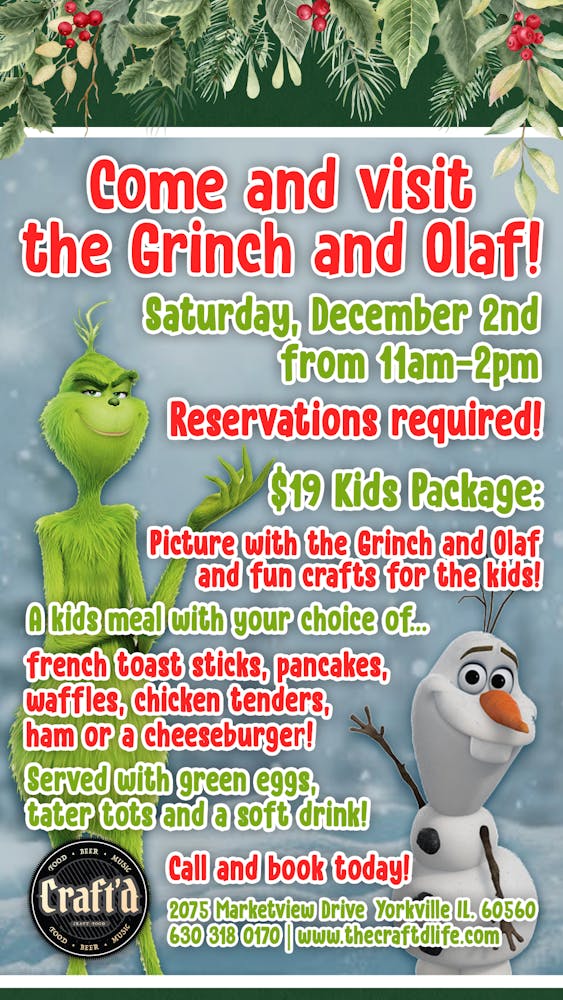 Other Locations
Craft'd Plainfield on December 16th
Khaos Brewcade on December 17th